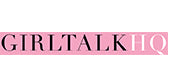 Definitely my go to Hair care products from here on!
This is the second Essential Florish Bundle I have purchased and I must say I am very pleased with all the products I am using for on my 4c/4b natural afro hair and my 2.5 Yr old daughter 3B hair. Leaves our hairs feeling soft, moisturizered and smell nice too. Would definitely recommend the products especially the lengths the producers have gone to, to add such important and healthy ingredients to their products which we all need to nourish our hair. The bottle sizes can be a little bit bigger (yes I agree) however I am learning to use the products efficiently as a little goes a long way. I am yet to see the full results of the products growth and maintenance to my hair will update my review post 6m/1yr to comment on our hairs progress.
Having bought the bundle this time I wanted to make sure I had all the essential for my hair as I have just taken down my locs and wanted yo make sure I give my hair the good nourishing it needed as Nylah products are so good. My hair is looks so health after 2 washes with these products
I love everything in here. From the packaging to the content. Everything smells sweet and not over-powering. I only wish the shampoo was a bit thicker since it is a cream shampoo.
Great products
So far the best products I've found for my natural afro hair. One problem I wished the bottles were bigger. Well worth the money.
Best natural hair products
Get value for money in black Friday sale. Didn't get on with the serum but use to using the rest of the products.