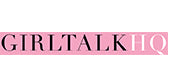 Ideal for me
I bought the LEAVE IN CREAM & OIL BUNDLE as a quick way to hydrate my dry and itchy scalp after having cornrows. I hadn't had cornrows for years and so wanted something simple and fast (as I'm pretty lazy with my hair). The products are great, they work fantastic, I got a good month's use from them using 2,3 times a week very liberally before bed put the do-rag on and all's finished. Looking at ordering again now.
Great products
I bought the bundle Moisture Retention Leave in Cream and Super Seed Oil. I have caucasian dry, grey, wirey, wavey hair plus I swim a lot. LOVE THESE PRODUCTS. MY HAIR IS IN THE BEST CONDITION. I ONLY NEED A DROP OF THE OIL AND THE CONDITIONER IS GREAT TO STYLE WITH AFTER MY HAIR HAS DRIED. Definitely buy again. Delivered really soon too. I also love how easy the taps open and close. Smells great and instead of washing my hands after applying I just rub my hands together. Winner, winner. Honestly I could go on and on. Saw you on Dragons Den too, well done you xxxxx
Moisture set.
This set is amazing on mine and my daughters hair. Leaves it so silky soft.
Brilliant on hair and body
This set does wonders for my boys hair, Also for his body after a bath or shower and leaves his skin so soft. I use the oil for my feet also as leaves it so soft. Now going to by a few oil bottles for the household as its lovely. Tried many oils but this the best by far.
Excellent for long, fine, curly/mostly frizzy Afro hair
Excellent for long, fine, frizzy afro hair. Moisturisers without leaving a greasy residue. Lovely products, a little will go a long way. Will be using going forward.