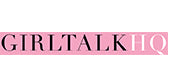 Lovely smell and texture, but it is to early to see the real benefits as I have only been using the product for a week.
My hair was super silky after the first use, didn't expect such a quick result.
Finally Found the Right One!
I have tried so many hair products over the years and they were always a let down. I started buying your product because of my son who is Mixed race and every product I tried on his hair always had a bad reaction until I tried Nylah. Then u decided to try it on my hair. Super amazing..finally the right product for me!
Perfect for my Hair
Perfect for my temperamental porous hair. Shampoo cream does not strip but leaves hair cleansed. Lovely thick conditioner is absorbed. Leave in Cream preserves my style until the next wash.
The oil which I use occasionally helps to seal. Very happy with these products. Bonus: clean formula which I would not be without :)
Amazing products
This range is definitely a keeper! My hair was soft and made my wash day so easy,