OUR SUPER BOTANICALS Our Clean, Green Promise
We spent several years researching, creating and carefully refining our formulations, combining scientific expertise of our cosmetic scientist and trichologist with the plant-based knowledge of aromatherapy and a traditional herbalist ( aka my nan) to ensure that our products are" pure, safe and highly beneficial. Each of our ingredients has been carefully selected for their ability to protect, repair and nourish textured hair types.
​We have adopted a No compromise attitude to the developed of our hair products.
This means that you shouldn't have to compromise your overall health to achieve beautiful hair. Research from the Silent Spring Institute shows that products marketed towards black women contain a cocktail of toxic ingredients, which included, endocrine disruptive's and known carcinogenic. Our no-compromise attitude means that we scrutinise every ingredient before including them in our formulations so you will never have to worry about the safety of your hair care with Nylah.
Acerola Fruit
Acerola fruit extract is a potent source of antioxidants and hydrating polysaccharides, which provides deep hydration and anti-ageing properties to the skin and hair. The fruit is rich in vitamin C, beta-carotene, several polyphenols (all working as antioxidants), to promote the appearance of youthful hair and combat ageing caused by oxidisation.
EWG score = 1
Aloe Barbados Juice
Aloe vera is a potent plant extract that has soothing properties, antioxidant qualities, and serves as a hydrating agent for hair due to its polysaccharide, sterol content and hydrophilic compounds. It provides excellent hydration for hair and helps to promote healing of the scalp.
EWG score = 1
Apricot kernel oil
Apricot seed oil is rich, in omega-9 fatty acid and it's a perfect emollient that makes hair and scalp softer and more pliable. It adds moisture to the hair and scalp helps to increase pliability and reduce dryness.
EWG score = 1
Argan oil
Argan oil is rich in vitamins, minerals, and antioxidants.  It has a high content of antioxidants, essential fatty acids, and vitamin E, twhich  help to increase hair's elasticity and consistently restore shine to dull, lifeless hair. As its rich antioxidant properties help neutralize hair damage from free radicals and other element
EWG score = 1
Avocado oil
Avocado oil is a brilliant moisturiser, its packed full of vitamin A, E D, antioxidants, minerals and essential fatty acids to rejuvenate your scalp by nourishing your follicles.  A 2015 International Journal of Trichology study found that minerals similar to those in avocado oil can help to prevent hair from breaking.
EGW score 1
Behetrimorium methosulfate
Made from rapeseed oil it is considered the mildest conditioning ingredient available on the market. Its known for its de-tangling and hair thickening properties. Because this ingredient directly deposits onto the hair shaft to smooth out the cuticles, it's highly regarded for its conditioning abilities. It also helps with the emulsification of oil and water
EWG hazard level = 1
Burdock root
is a high Mucilage plant. Burdock belongs to a family of thistles. It is rich in essential fatty acids, iron and potassium as well an important amino acid necessary for building the protein found in hair. The root promotes hair growth by improving blood circulation in the scalp
EWG hazard level = 1
Caster oil
Castor oil itself is loaded with vitamin E, fatty acids, and minerals,  and its thick viscosity helps to add ahine and lubrication to the hair strands. Caster oil is  also natural emollient which means that it supports the retention of moisture
EWG score = 1
Canomile
Chamomile herb helps  is to promote healthier, shinier hair. Anti-inflammatory compounds can alleviate itchy, dry scalp that can lead to dandruff. Chamomile tea is also a natural hair lightener so you can achieve lighter hair or highlights by applying the brew to your scalp. To get these benefits, simply rinse your hair with cold chamomile tea in the shower.
Crambe Seed Oil
packed with vitamins, minerals, and antioxidants Crambe seed oil helps promote healthy hair growth.  According to sources Abyssinian oil helps improve hair's manageability, and reduce friction between strands, essential for afro hair, Crambe seed oil adds shine, and moisture, and, conditioning to the hair.
EWG score = 1
Cranberry seed oil
Cranberry seed oil is rich in antioxidants, which helps to repair cellular damage caused by pollutants. The oil includes organic compounds like benzoic acid that help to enhance scalp circulation and help promote healthy hair growth. Cranberry oil also contains a high concentration of minerals such as calcium, copper, iron, magnesium, manganese, phosphorus, potassium, selenium, sodium, and zinc, which are essential for healthy hair growth.
EWG score = 1
Corn Protein
Hydrolyzed Corn Protein helps to reinforce the strength and integrity of afro hair. It adheres to the hair and helps to deliver increased hydration into the hairs cortex to minimise breakage and deeply moisturises the hair leaving it hydrated nourished and visibly soft.
EWG score = 1
Davana Flower
Davana Flower has a beautiful sweet citrus fruit smell that delicately fragrances the hair without being overpowering. It contains antiseptic, antimicrobial, and antifungal just properties to help protect your scalp and revive your hair.
EWG score = 1
Ginger
Ginger oil contains stimulating, and warming properties to help to enhance healthier hair growth. Ginger Oil also soothes and calms irritated scalp and itchiness dryness and itchiness, and enhances healthier hair growth.
EWG score = 1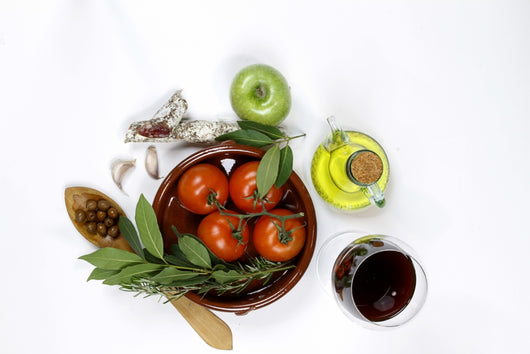 Grapefruit Oil
The sweet, uplifting scent of grapefruit oil contributes to the delightful and fresh aroma of our products. Grapefruit oil also exhibits antibacterial and antifungal properties,  which help to combat the causes of dandruff and keep the scalp healthy.
EWG score = 1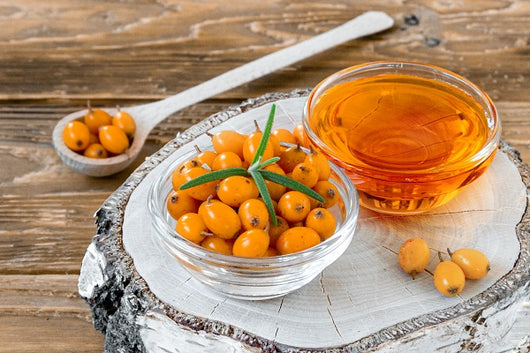 Guarana
Guarana is a natural reservoir of caffeine which helps improve blood circulation to the scalp that boosts the hair's health as deep as the hair follicles.
EWG score = 1
HIBISCUS
One of the most renowned herbs used for hair growth. It is rich in vitamin C that boosts collagen (the amino acid chain that gives your hair its strength) production, ensuring healthy hair growth it has also been shown to help with the detangling due to its high Mucilage content
EWG hazard level 1
Horsetail
Often called the herb of beauty because of the high levels of Silica which helps strengthen weak, brittle, damaged hair, giving it vitality and shine. Horsetail also has astringent properties which help to tighten skin and reduce pore size. Its also known to promote hair growth and improve the elasticity of both the skin and hair.
EWG hazard level = 1
Hydrolyzed Pea Protein
One of our super ingredients, it is a complete source of Essential amino acids. studies have shown pea protein has the most balanced amino acid profile of any vegetable it also reduces the damage caused by free radicals to promote the scalp and follicle health which is essential producing youthful, voluminous hair. it also works to bind to moisture and hydrating hair too, increasing hair elasticity to help prevent breakage. Studies also show that pea protein was able to stimulate follicle stem cells to promote hair growth.
EWG hazard level = 1
Jojoba seed oil (Simmondsia chinensis)
one of our super ingredients jojoba seed oil is not unlike the name suggests,  an oil, but it is, in fact, a liquid wax, who's molecule structure is similar to our own natural sebum. Because of this jojoba oil is not only readily absorbed by the scalp t is also well suited to conditioning and coating the hair shaft.
EWG hazard level = 1
Lemon essential oil
In addition to its beautiful, uplifting scent, lemon essential oil provides antiseptic properties to help control the natural bacteria and yeast on the scalp. It helps cleanse the scalp, helping to remove dead skin, dirt, and dandruff.
EWG score = 1
Marshmallow Root
Marshmallow root is a herb that has low concentrations of ceramide precursors, a natural hydrator and high concentrations of Mucilage. when used in the hair, mucilage provides excellent detangling and conditioner properties. Mucilage also binds to the proteins adding volume to strands.
Marshmallows
Marshmallows root, has a high mucilage content which binds with water and delivers deep hydration Marshmallow has exceptional moisturizing, conditioning and soothing properties and is exceptional in its ability to revitalize hair
Moringa Oil
According to beauticians and medical researchers, moringa oil Is a Fantastic emollient to help moisturising hair and skin. Its soft light texture quickly penetrates deeply into the scalp without leaving greasy build-up. Its antioxidants boost scalp circulation and help with hair fall while the potassium aids in hair growth. Moringa oi helps to protect the hair against dryness from heat or the sun while also hydrating your scalp.
EWG score = 1
Macadamia
Macadamia Nut and its Oil are a great source of nutrients and is one of  the richest botanical sources  of  (omega-7)! Macadamia Oil helps to moisturise and soften hair  and smooth out  the hairs cuticles, this promotes hair clumping i.e. curls and coils and reduces frizz.
EWG score = 1
Nettle
One of our super ingredients and  one of the most nutritious herbs which  containing almost all known vitamins and minerals necessary for human health and growth. When used as a rinse the herb has a stimulating effect on the scalp which helps regenerate both hair growth and restore original colour. It also works to relieve dandruff and as a conditioner for the scalp.
EWG hazard level =1
Passion fruit oil
Passionflower is fantastic for hair, it has excellent moisturising properties which revive dry hair, and its anti-inflammatory properties can help to treat a dry, irritated scalp.
EWG score  = 1
Rosemary
A natural herb which helps to increase scalp circulation  this means more oxygen and nutrients will be sent right to your hair follicles to promote healthy hair growth
EWG hazard level = 1
Shea butter
Native to West Africa. Shea Butter is a perfect beauty ingredient which has been used for centuries by women in Africa to nourish and protect their skin. It contains high levels of Oleic Fatty Acids which not only offer exceptional moisturising properties but are also  very nourishing making it an ideal ingredient in our hair care products  EWG hazard level = 1
Sweet orange oil
Sweet orange oil has a lot of excellent benefits for your hair. Firstly, its sweet, uplifting aroma adds to the delightful aroma of our products. Loaded with Vitamin C Orange oil is helps rejuvenate the scalp and soothe the skin.
EWG score = 1
Sea buckthorn oil
Sea buckthorn oil is rich in various vitamins, minerals and beneficial plant compounds that help to nourish hair follicles and stimulate healthy hair growth. The oil is also rich in mono- and polyunsaturated amino acids that help to soften the scalp skin.
EWG score = 1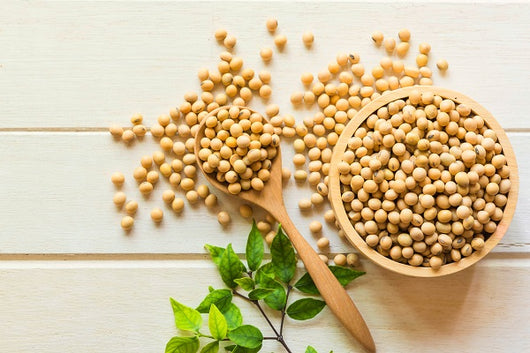 Soy Protein
Hydrolyzed Soy Protein is a water-soluble protein derived from soy that will strengthen and mend hair fibres. It increases hair's ability to hold moisture while adding shine and smoothness to the outermost part of the hair shaft
EWG score = 1
Wheat Protein
hydrolysed wheat protein has been found to provide numerous benefits to hair, especially to damaged hair. Due to its low molecular weight, the protein helps to improve the hairs elasticity and tensile strength. Wheat protein also helps to control the rate of moisture loss from the hair and help to prevent breakage.
EWG score = 1
Vitamin B
Vitamin B is essential to every cell in the body for your hair; it helps your body process essential amino acids which are the building blocks for cell production; this includes your hair follicles).
Hemp Oil is rich healthful it has a rich profile of nutrients, fatty acids, and useful bioactive compounds which are essential nutrients for healthy hair maintenance. Its rich fatty profile acts as a fantastic lubricant for the hair whilst nourishing hair follicles and stimulating healthy cell regeneration.
EWG score  = 1
Vitamin E
Vitamin E is rich in antioxidants which helps to reduce cell damage and keep follicles healthy to improves hair growth. Vitamin adds much-needed moisture to your scalp and helps stimulate the capillaries,  which increases blood flow to the scalp and encourages hair growth.
EWG score = 1
Ximenia
Ximenia oil is an excellent oil for naturally drier hair types. It contains essential fatty acids which adds shine softness and moisture to hair.