OUR PRODUCT INGREDIENTS Honest, and transparent​
At Nylah we believe in honesty and transparency, so we have listed all of the ingredients in our formulation. each and every one of our ingredients has been selected for their ability to protect, repair strengthen and deeply nourish your hair. so that you can make an informed decision about your hair care products. Below we have listed all of the raw materials that we use in our formulation, dont be alarmed if our ingredients are a little tricky to pronounce. they have been listed using their INCI Name.
So, what is an INCI
"In the EU, cosmetic ingredients are labelled using their INCI name," which stands for the International Nomenclature of Cosmetics Ingredients, and in general uses either the chemical name or for plants the Latin binomial name of the plant together with the part of the plant used i.e. root, leaf or seed and whether it is an extract, oil or powder.
What does EWG mean
EWG stands for the Environmental Working Group. The EWG are on a mission to empower people to live healthier lives and make informed personal care choices. EWG's research showed that people apply an average of nine personal care products and 126 unique ingredients on their skin daily. Skin Deep launched in 2004 to inform people exactly what was in all those bottles and jars.
​For every ingredient on the Skin Deep database, there is a two-part score – a hazard score and a data availability score. The ingredient hazard score, from 1-10, reflects known and suspected hazards of ingredients.
The data availability rating reflects the number of scientific studies in the published scientific literature and the number included in the Skin Deep database
​we are happy to report that all except two of our raw materials have the lowest possible hazard rating.
​But dont be alarmed, the two ingredients that have a higher Hazard rating are compounds found naturally in citrus, essential oils. They are listed because citrus oils can irritant the skin when they are undiluted and exposed to the sun. It is important to note that these compounds are naturally present in essential oils and only presents a problem when using the undiluted oils at high levels. Research also shows that it is far healthier to use natural oils as opposed to synthetic fragrances.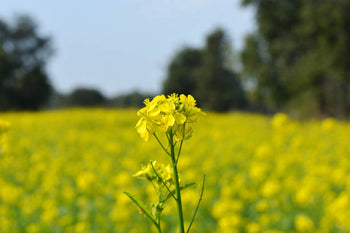 Behetrimorium methosulfate
Source   Rapeseed oil
Function   Detangling and hair thickening Emulsification of oil and water
EWG hazard  level = 1
Cetearyl Alcohol
Source vegetables
Function Binds water and oil Conditions the skin and hair
EWG hazard level = 1
Cetylpyridinium chloride
Source  Coconuts
Function : Conditioner Aids detangling Adds gloss to hair.
EWG hazard level = 2
Citric acid
Source  Citrus Fruits
Function  Adjust and regulate the pH of our products.
EWG hazard  level = 2
Cocamide Mipa
Source coconuts
Function  A mild and natural surfactant, I.e. foaming agent
EWG hazard level = 1
Ethylhexylglycerin
Source natural Glycerine
Function preservative
EWG hazard level = 1
Geraniol
Source essential oils
Function Fragrance of our products.
EWG hazard level =7 
Gluconolactone
Source  Sugar beets
Function  An humectant and conditioning ingredient.
EWG hazard   level = 1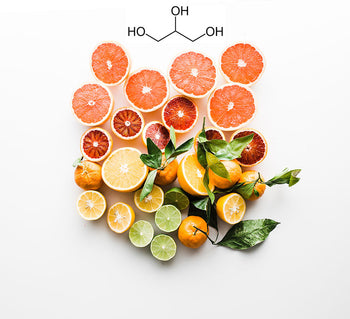 Glycerine
Source Vegetable oil
Function  A humectant, and lubricant
EWG hazard level = 1
Glyceryl caprylate
Source Vegetable oil;
Function  Emulsification (helps to combine oil and water) conditioner and preservative.
EWG hazard  level = 1
Glycol Stearate
Source  Vegetables
Function  Smooth and soften the skin Conditions the hair fibres.
EWG hazard  level = 1
Hydroxyethylcellulose
Source  Cellulose (i.e. wood)
Function  Aids in wet combing and detangling
EWG hazard level = 1
Oleyl Erucate
Source   vegetable oils,
Function  A moisturizing fatty acid which helps  to condition and soften the hair
EWG hazard  level = 1
Sorbitol
Source  Fruits and berries;
Function  A humectant which helps prevents moisture in the hair
EWG hazard  level = 1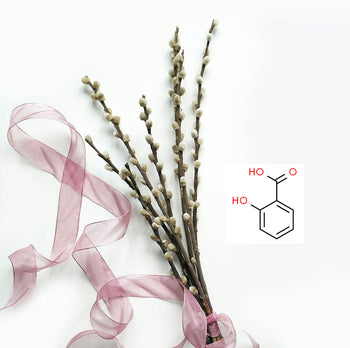 Salicylic acid
Source  willow tree,
Function   Inhibits the formation of dandruff, on the scalp. It also helps to remove dead and flaky skin from the scalp.
EWG Hazard level 1 – 2
Sodium Cocoyl Isethionate
Source  Coconut
Function  Foam booster and reduces static on hair
EWG hazard level = 1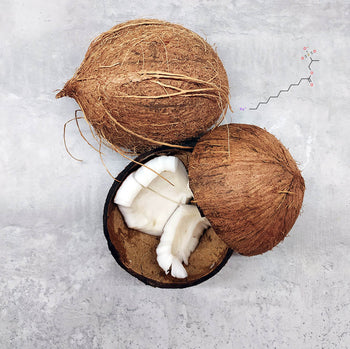 Sodium Lauroyl Methyl Isethionate
Source   coconuts
Function   A very mild surfactant which helps with foaming
EWG hazard level = 1
Sodium Benzoate
Source  Fruit and Berries
Function  A safe food-grade preservative that helps to inhibit the growth of mould, yeast and bacteria.
EWG hazard  level = 3
Trisodium Ethylenediamine Disuccinate
A Natural chelating agent which we add at very low levels to improves the performance of our mild preservatives.
EWG hazard level = 1
Polyquaternium-7
This is not a naturally derived ingredient, but it is very safe. It is an excellent antistatic and conditioning agent which helps ease detangling of textured hair.
EWG hazard level = 3
Potassium benzoate
Potassium benzoate is a food preservative that inhibits the growth of mould, yeast and some bacteria.
EWG Hazard level 1