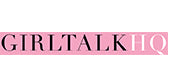 Great
I was unhappy about not receiving one product ordered for months however it got sorted at the end. Despite all this, I can not fault the products they are very good.
I started using the products after watching it on Dragons Den. I started having my hair natural during the lockdown and my hair loves all the products.
My tops are the conditioner, the leave in conditioner ( best ever) and the hair oil. They make my hair soft.
But I like and use the whole product range ie shampoo, hair spray and serum.
Why not add a hair mask to the Nylah range? This would be amazing.
Amazing hair Products
I have used many hair products on the market for Afro hair which leaves my hair very dry and brittle. I was very septic in trying this product. I am extremely glad that I did my hair feels amazing I could not believe how loose my curls became after using this hair product. Finally someone who understand Black hair. I am so happy I even recommend this to my family. This will definitely be my hair product from now on.
So Soft
First time using the wash set I was very impressed. The shampoo and conditioner leave my hair so soft, smells divine. Don't use too much, it really just needs a small amount of both to get results. The seed oil is beautiful, I used that sparingly, due to using other oils that made my hair greasy. With hindsight I should have used a little more oil to get better results on my frizz. Next time. I like these products very much and would not hesitate to recommend them.
Hair, Oil, shampoo and conditioner
Wash set moisturise. Great texture and feel after wash. Lone the fact that content are naturally sourced with ingredients compatible to my hair type. Has been commended to family and friends.
Wash set moisturise
Love the shampoo cream & conditioner, left my 4c hair really soft & curly.
my hair devours the oil , & makes it stringy , but has a good sheen.