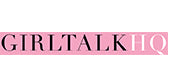 Super moisture
Having used Nylah"s Braid maintenance & Growth set, my hair was beautifully soft and moisturised after taking out the braids.
The centre plaits were not exposed and I could see the difference of the hair that had not been sprayed/treated.
The build up of dandruff was greatly reduced, so loved using your products 10/10. Will definitely be ordering more of the range.
HAIR PRODUCTS PURCHASED
DELIVERY WAS ON POINT, PACKAGING BEAUTIFUL. PRODUCT SO FAR FEEL GOOD AND SEEMS TO LOCK IN MOISTURE VERY WELL
My granddaughter's hair is now lovely and soft. She loves these products. So a huge thank you.
Great hair product,
Love all the range from shampoo, conditioner to leave in cream. These products really made a difference to my daughter's hair as well as mine. Thank you!
Excellent product with immediate results
I bought the flourish hair care, seed oil and moisture spray - all fabulous. My hair was softer and more manageable after using the products. I have been seeking good products for a long time. I'm happy to say, thanks to my sister that bought the initial products I used on my hair, I don't need to look around again! Thank you NYLAH for creating these products. God bless you.