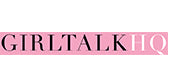 Deep Conditioner for Afro Hair
Experts formulated our Super Botanicals Conditioner. It is infused with potent plant activities to deliver deep hydration, where it is needed the most. This is often the ends of the hair. Nylah's Naturals conditioner has an excellent penetrating ability to help treat and prevent damage deep in the hair fiber. Our botanicals conditioner is particularly good for people with afro, curly and textured hair. This is because our conditioner is reparative and loaded with proteins to help hair elasticity. For those who need an extra moisture boost this can be paired with our hair serum or moisture boosting spray .
Key Actives
Key Actives Pea protein - Provide a rich source of essential amino acids for hair; it has powerful moisturisation properties because of its ability to penetrate the hair and hydrate from within. Shea butter – Is used to help increase hair elasticity, plasticity and reduce brittleness, helping to prevent breakage. Crambe Seed Oil - Packed with vitamins, minerals, and antioxidants, Crambe seed oil helps promote healthy hair growth and improve hair's manageability by reducing friction between strands; this is essential for textured hair.
How to use
Apply generously to hair after washing with our Strength and Shine Shampoo Cream, smoothing from root to tip. Leave for 10 mins and rinse with lukewarm water. TO use as a deep condition, cover hair with a plastic cap and leave on for 30 mins before rinsing.
Best Deep Conditioner
As mentioned our super botanicals conditioner is multi-purpose and includes benefits for every hair type such as:
Deeply conditioning
Infused with Pea Protein helps to strengthen strands
Promotes scalp and Follicular health
Brilliant for all hair textures including loc's
Safe for Colour treated hair
Gentle enough for use on children
Enriched with Shea butter and Jojoba oil
frequently bought together
Great product
First time using this product. I loved it. My locks loved it. My locks was left feeling very soft, they smelt good and I received it very quickly, just in time for me to use it to wash my locks before I went on holiday. Great service. Very impressed.
Lovely conditioner
Really good product and smells amazing but the pump bottle doesn't work for the conditioner a regular lid would work better and would reduce plastic.
Fantastic
Absolutely amazing!! My curls are bouncy & coiled after using this product alongside Super Botanics conditioner. I don't need to use any other products on my hair as the curls stay fresh-looking all day. You only need a small amount as it suds up well & a creamy texture. I will definitely purchase both products again.
Shampoo
Felt good on my hair, hair felt softer, easier to manage, although only used once, Def will recommend and will be using next hair wash day.
Super
Really love the look product. My second bottle though only down size so a pump doesn't work for me again! It's luscious & thick maybe that's why!