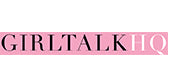 Absolutely love this product been using for a couple of years. So thick and nourishing both shampoo and conditioner are outstanding my hair has so improved with this product would not use any other product on my hair
Love this shampoo and conditioner
These products are so gentle. You don't need a lot and it cleans properly. I like to swim and use the shampoo each time - not worrying about it drying out my hair - I just use a conditioning hair mask once a week to combat the chlorine. Really good products and want to treat my sister and nieces to see if they like it as much as I do! We all have different hair - from African to Euro/Asian mix.
Hi
Shampoo an conditioner is great smells lovely an helps to make my hair softer very impressed with product
The best moisturising conditioner I've tried
My 13yr old son bought me a bottle of conditioner as a Christmas gift. This product smells lovely! An amazing texture and my natural afro hair responded well to it. Thank you
My hair is soft and nourished!
I've been an avid user of Nylah products since they first launched. The shampoo and conditioner leaves my hair feeling soft, moisturised and doesn't strip my hair of its natural oils. Love the creamy texture and mild scent. Thrilled to see the brand grow, congratulations on your efforts Kam!